SOS MÉDECINS HEALTH CENTRE PARIS 13th:

General medicine consultations in Paris
SOS Médecins health centre offers:
Emergency general medicine consultations, out-of-hours services or continuity of care, sector 1 approved. You can request an appointment online or by phone every day until 11p.m. 
Appointments for consultations are not available later than 12 hours before the chosen time.
Appointments for evening time slots (from 8p.m. to 11p.m.) can be made from 7p.m. onwards. If they do not appear on the screen, please try again later.
---
The International Vaccination Centre SOS Vaccination, approved Yellow Fever, for travel advice.
The Centre SOS Phlébologie for Doppler ultrasound of the vessels in the neck and lower limbs.
USEFUL INFORMATION!
We receive by appointment only. The health services are proposed at social security approved rates and benefit from the possibility of reimbursement.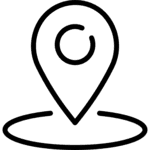 The address
85 Boulevard de Port-Royal
75013 PARIS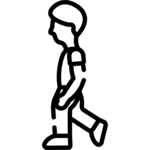 Pedestrian access
By bus = Line 91, « Port-Royal / Saint-Jacques » stop
By metro = Line 7, « Les Gobelins » station
By RER = RER line,  « Port-Royal » train station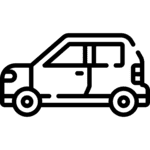 Access by car
Parking = Saemes Gay Lussac (450 m away from our SOS Médecins health centre))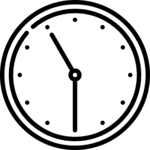 Les horaires
Du lundi au vendredi = de 9h à 23h
Samedi = de 13h30 à 23h
Dimanche et jours fériés = de 9h à 23h
GENERAL MEDICINE CONSULTATIONS
SOS Médecins Grand Paris health centre receives children, adults, elderly persons and people with disabilities.
Planning your next trip abroad? SOS Vaccinations give you advice in the sanitary preparation of your trip and carries out your compulsory and supplementary vaccinations.
If you are in need, we can provide you with travel practical guide on tropical diseases, health and environmental risks for different international destinations.
GOOD TO KNOW! THINK TO ASK AN PREPARATION APPOINTMENT ONE MONTH BEFORE YOUR TRIP.
Examinations provided in emergency and on presentation of a prescription:
– Lower and/or upper limbs Venous Doppler Ultrasound
– Lower and/or upper limbs Arterial Doppler ultrasound
– Supra-aortic trunks Arterial Doppler Ultrasound
SOS phlebology and angiology is a practice for the emergency ultrasound diagnosis of venous and arterial pathologies. We therefore do not provide treatment or follow-up of chronic varicose and lymphatic disorders.