SOS VACCINATIONS :

SOS Médecins vaccination centre in Paris (75)
SOS Médecins, International vaccination centre in Paris 13th provides compulsory or complementary vaccinations for your travel abroad.
SOS Vaccinations also provides you with travel practical guide and important health information concerning many international destinations.
There are some useful and essential data to find our health centre in the 13th district in Paris.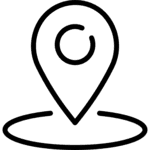 Address
85 Boulevard de Port-Royal
75013 PARIS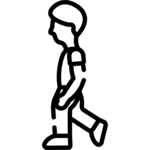 Pedestrian access
By bus = Line 91, « Port-Royal / Saint-Jacques » stop
By metro = Line 7, « Les Gobelins » station
By RER = RER Line B, « Port-Royal » train station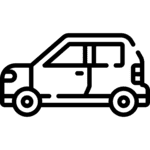 Access by car
Parking = Saemes Gay Lussac (450m away from our SOS Médecins medical centre)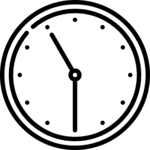 Hours
Monday to Sunday = from 9 a.m. to 7 p.m.
UNIVERSITY HOSPITAL CENTRE FOR INFECTIOUS AND TROPICAL DISEASE
Find all centres for tropical diseases and infectious diseases in Paris and Ile-de-France. Contact us in the case of contracting an infectious disease abroad or a tropical disease such as yellow fever, hepatitis A or E, rabies…
INTERNATIONAL TRAVEL ADVICE
SOS Vaccinations provides all travellers with advice and information: how to prepare a travel medical kit, about compulsory vaccinations and the health risks that can be encountered abroad.
Thus, depending on your destination, your type of travel and the period of your trip, SOS Vaccinations give you a personalised support, to enable you to travel safely.
It is essential to have a medical consultation at least three weeks before your departure abroad.
DESIGNATED YELLOW FEVER

Vaccination centre
Yellow fever vaccination is essential for travellers to high-risk areas such as parts of South America and Africa. It is, however, mandatory for residents of certain regions such as Guyana, for example.
The yellow fever vaccine is what is called a live vaccine and must therefore be administered by qualified personnel at an approved international vaccination centre, such as SOS Vaccinations in Paris 13th.
Good to know! In some special cases one should inquire before considering a vaccination against yellow fever: pregnant women, children, breastfeeding women, blood donors, immunosuppressed persons… Contact us to get all necessary information.
HEALTH INFORMATION

and current recommendations
Travelling abroad can present a number of health risks that can be easily avoided with vaccines. It provides vital protection against whether human, seasonal or geographically risky situations.
Mandatory/or highly recommended vaccines for frequent travellers
Tetanus
Poliomyelitis
Diphtheria
Hepatitis B
BCG (against tuberculosis)
MMR (Measles-Mumps-Rubella)
Whooping Cough
Haemophilus B
Specific vaccines for frequent travellers
Yellow fever
Cholera
Typhoid fever
Meningococcal meningitis A+C
Rabies
Hepatitis A
Complementary vaccinations for travellers
Japanese encephalitis
Tickborne Encephalitis
Plague
Dengue fever