WOULD YOU LIKE TO JOIN SOS MÉDECINS?

Find here our medical job offers and SOS Médecins recruitment methods
EMPLOYMENT CONDITIONS

for doctors without a thesis
SOS Médecins is recruiting regularly new practitioners. You must be a medical student to join us:
You must hold a substitute licence and have completed at least 5 semesters of internship in general medicine including at least one internship in a Paediatric department, in an emergency department or at a doctor's practice.
Have completed your internship in general medicine, and your thesis is ongoing
As an SOS Médecins emergency doctor , you will frequently carry out SOS Médecins medical house calls, on Fridays, Saturdays and Sundays, in a minimum of two weekends per month, in addition to school holidays.
You also have the opportunity to work in our medical regulation service SOS Médecins. This position is based in our SOS Médecins Medical Centre in Paris 13th.
SOS MÉDECINS RECRUITMENT TERMS AND CONDITIONS

for doctors with a thesis
If you are a a doctor of medicine, SOS Médecins can offer you several opportunities within our association:
You may work under a temporary contract, i.e. a facility classified in sector 1 within our SOS Médecins medical centre in Paris 13.
You will act as a temporary replacement if the doctor is registered in another French Medical Council Departmental Register, pending your transfer.
YOU MUST REGISTER IN THE DEPARTMENTAL REGISTER OF THE PARIS MEDICAL COUNCIL AND MUST NOT ALREADY APPEAR IN THIS REGISTER.
You will be able to work every day of the week, providing all the services involved in a house call. SOS Médecins also recruits coordinating doctors to work in our SOS Médecins Call Centre in Paris 13th.
Our essential hiring conditions
It is essential for you to be the holder of a category B driving licence and have a vehicle.
You must take out or have already taken out a professional civil liability insurance covering the services provided in a home doctor visit and the services of an emergency medical care unit.
SOS Médecins Grand Paris advantages
Renewable 2-3 month contracts
Great freedom with planning
Few constraints
Significant flow of calls
Standby allowances for certain shifts
Paid emergency medical care
WOULD YOU LIKE TO DEVELOP YOUR SKILLS?

Become a call centre operator for the SOS Médecins Grand Paris association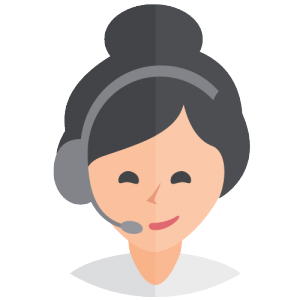 WORKING FOR SOS MÉDECINS MEANS:
Become an SOS Doctors (men and women) and be our patients' first contact
Be the first link in the chain of medical care
Know how to greet patients, reassure them, prioritize the reason for their call and collect all the information to ensure their correct treatment
Have a certain ability to listen so that you can provide our patients not only with a high-quality, accessible medical service, but also with support, adding a human dimension to our SOS Médecins medical service
Take note! You must apply for the position of SOS Médecins call centre operator by 30 August at the latest, for the September recruitment sessions.
QUALITIES AND CHARACTERISTICS OF THE SOS MÉDECINS CALL CENTRE OPERATORS
The SOS Médecins switchboard is open 24/7: 365 days/year.
Work involves staggered hours from Monday to Sunday, hours that can also be convenient for students available at weekends and during school holidays.
SOS Médecins call centre operators contracts are temporary contracts of 4 to 6 months.
The place of work is Boulevard Port-Royal, Paris 13th.
Training for SOS Médecins call centre operators is provided in-house.
Call centre experience is desirable but not essential, preferably with SAMU-CRRA 15, ambulance and accident services, taxis.